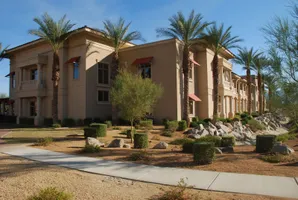 Our friendly, knowledgeable staff works hard to make your visits to our office as smooth as possible. We have provided helpful information about our office on this page, including directions, hours, insurance and billing, payment options and financing.

Art Quintanilla, MD, FAAP
35900 Bob Hope Dr.
Rancho Mirage, CA92270
Tel: (760)-770-0000
Office Hours
Monday: 08:30 AM - 05:30 PM
Tuesday: 08:30 AM - 05:30 PM
Wednesday: 08:30 AM - 05:30 PM
Thursday: 08:30 AM - 05:30 PM
Friday: 08:30 AM - 05:30 PM
Appointments
Our office is open daily for both well check visits and sick visits; we do our best to schedule same-day or next-day appointments; we find it practical to schedule well visits as the first appointments on daily basis, especially for new patients, this maintains smooth patient flow and prevents long waits; we also find that after school hours are more practical for sick patients or immunizations-only office visits; regardless, our office strives to accommodate your schedule needs. You are welcome to e-mail us with your appointment request.
Insurance and Billing
Please call or e-mail us for information specific to your insurance company and plan; UN-INSURED patients are welcome, please read below about our reduced rates; the practice is a contracted provider with the following health plans:
AETNA PPO
BLUE CROSS I BLUE SHIELD PPO (Out of State)
BLUE CROSS OF CALIFORNIA (PPO)
BLUE SHIELD OF CALIFORNIA (PPO) & BLUE SHIELD OF CALIFORNIA (BLYTHE IPA)
CIGNA PPO
DESERT OASIS HEALTHCARE IPA
EBA & M PPO
HEALTHNET PPO
KEENAN AND ASSOCIATES PPO (EISENHOWER MED CTR)
LaSALLE IPA: IEHP managed care and MOLINA managed care
MEDI-CAL
TRICARE
UNITED FOOD & COMMERCIAL WORKERS UNION (UFCW PPO)
UNITED HEALTHCARE PPO
No Insurance?
We have implemented new REDUCED rates for our self-pay patients In view of the current difficult economic climate and in consideration of a potential financial hardship affecting the families of our pediatric patients; our practice is eager to continue to provide uninterrupted quality medical care by reducing our cash fee for service rates, which are now down by 35% for all medical services, and down to 40% for selected services.
Payment Options
Our office will bill your accepted health plan carrier for medical services rendered; once our claim has been processed we will bill you if you have a co-insurance or deductible balance due. Please keep in mind that all co-pays as well as outstanding deductibles or co-insurance are due at time of service. Our office is always glad to work with you to make payment arrangements if necessary; we accept cash, checks and all major credit cards.
Hospital Affiliations
Affiliate Staff at DESERT REGIONAL MEDICAL CENTER, Palm Springs, CA
Refer and Follow-Up Staff at EISENHOWER MEDICAL CENTER, Rancho Mirage, CA
Facilities and Equipment
State of the art modern medical office building with convenient location in the mid-Coachella valley area, ample covered parking space, porte-cochere for disabled patients, x-rays and imaging facilities as well as outpatient surgery center.
The office has both sick and well patient waiting areas.
The office has fully equipped sick and well exam rooms to prevent cross-contamination.
The office has fully equipped treatment room especially designed for procedures such as circumcisions, minor surgery, ear lavages, cryotherapy, and other medical procedures.