Meet our team at Rancho Mirage Pediatrics! Please take a few moments to learn about our skilled practitioner and our friendly, nurturing staff.
At Rancho Mirage Pediatrics, we consider it both a great joy and responsibility to care for children. Most of us are parents ourselves, so we strive to be understanding and available to the families we are privileged to serve. We are honored that you have chosen us as your child's primary medical provider and are confident that you will be pleased with the quality of care and service that we can provide you and your family.
A vital part of our service to children begins with our outstanding staff who works hard to manage and maintain a professional, caring and supportive environment for our patients in a timely manner. Our doctors are lifelong learners. Not only have they received advanced medical training in pediatrics, they continually pursue ongoing education to stay abreast of the latest in child health care.
Your child's health is as important to us as it is to you. We look forward to providing you with excellent medical care your child deserves.
Art Quintanilla, MD, FAAP ("Dr. Art")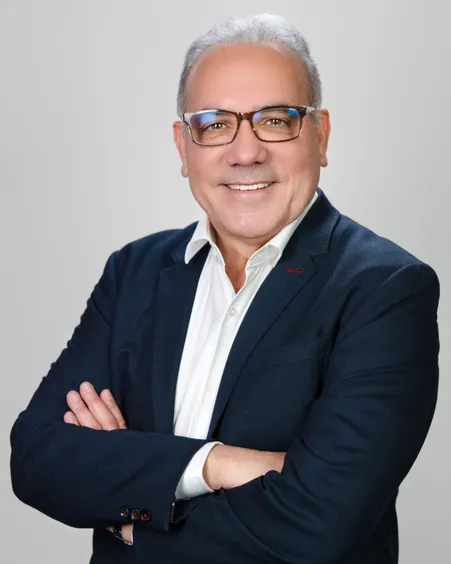 Dr. Quintanilla is a board certified pediatrician with 30 years of experience devoted to the training and practice of General Pediatrics and Neonatal Medicine; he received his MD degree in 1988 from the University of EI Salvador, and after immediate successful completion of US National Medical Board Exams equivalents he then started in 1988 his residency training in General Pediatrics at Maimonides Infant's & Children's Hospital of Brooklyn, NY | State University of New York-Downstate Medical Center in Brooklyn, NY; and after completing a 3-year pediatric residency in 1991, Dr. Quintanilla then continued with further training with a fellowship in Neonatology at Miller Children's Hospital at Long Beach Memorial Medical Center in Long Beach, CA I University of California-Irvine Medical Center in Orange, CA.
Presently, Dr. Quintanilla is Board Certified by the American Board of Pediatrics (1991) and he is a Fellow of the American Academy of Pediatrics (1992); he holds active and unrestricted MD Licenses in the states of California and Texas.
His current hospital appointments include community affiliation with Eisenhower Medical Center in Rancho Mirage, CA where he formerly served as Chair of the Section of Pediatrics, as well as community affiliation with Desert Regional Medical Center in Palm Springs, CA where he also formerly served as Chair of the Department of Pediatrics.
Dr. Quintanilla is also a recipient of the American Medical Association's Physician Recognition Award and of the American Academy of Pediatrics' Medical Education Award.
MISSION STATEMENT AND CARE PHILOSOPHY.
Dr. Quintanilla's practice at Rancho Mirage Pediatrics is committed to meet the standards of quality pediatric care in the 21st century; this goal can only be achieved by providing competent, professional and compassionate care.
---
Angelina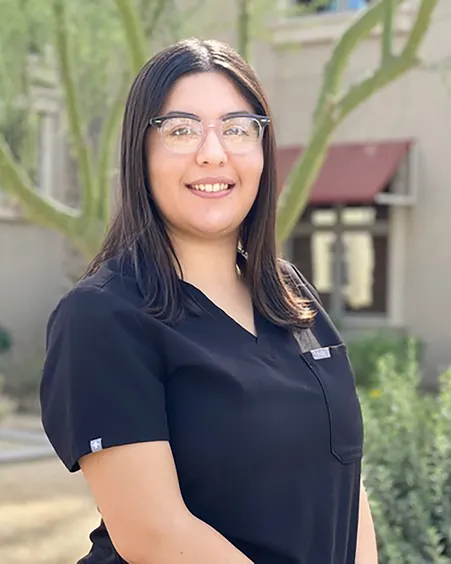 A Coachella Valley native, Angelina was born and raised in Indio, after graduating from high school Angelina went on to become an MA in 2018 and has since worked for Rancho Mirage Pediatrics, Inc.; she is very competent, versatile and compassionate at her job caring for children in our office; she is a great team player and she brings a special warm kind energy to our office and wherever she goes; her hobbies include reading and sewing; it is a real pleasure to have her as one of our multiple talented staff members.
---
Briana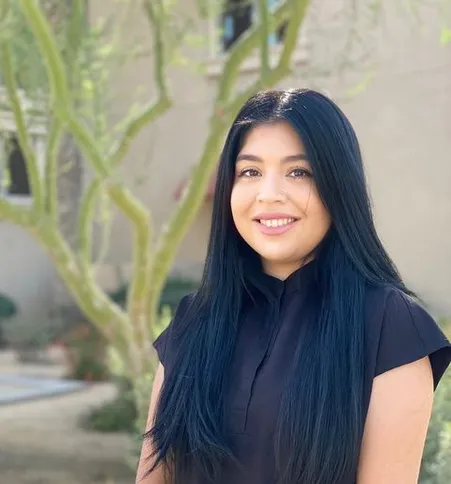 Born and raised in the Coachella Valley, Briana has worked as a Medical Assistant since 2019; presently she is also in college pursuing her dream of becoming a Registered Nurse; alongside her dream profession, she is a proud parent of three amazing kids and two adorable dogs; family time is her ultimate joy and she cherishes every moment spent with her loved ones; we are very fortunate to have such a dedicated and skilled staff member in our office at Rancho Mirage Pediatrics, Inc..
---
America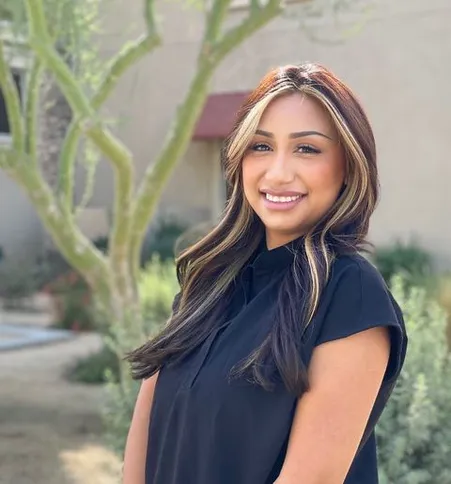 Born and raised in the Coachella valley, she has been working in the medical field since 2018, from Pediatrics to Radiology back to Pediatrics. America is a hard working, versatile, competent staff member who can work any position in the office and who has excellent interpersonal skills with patients and staff. She is the proud mother of 2 wonderful children and she enjoys traveling in her free time with her family and capturing precious moments through home movies.